Indiana Muslims – Afghan Task Force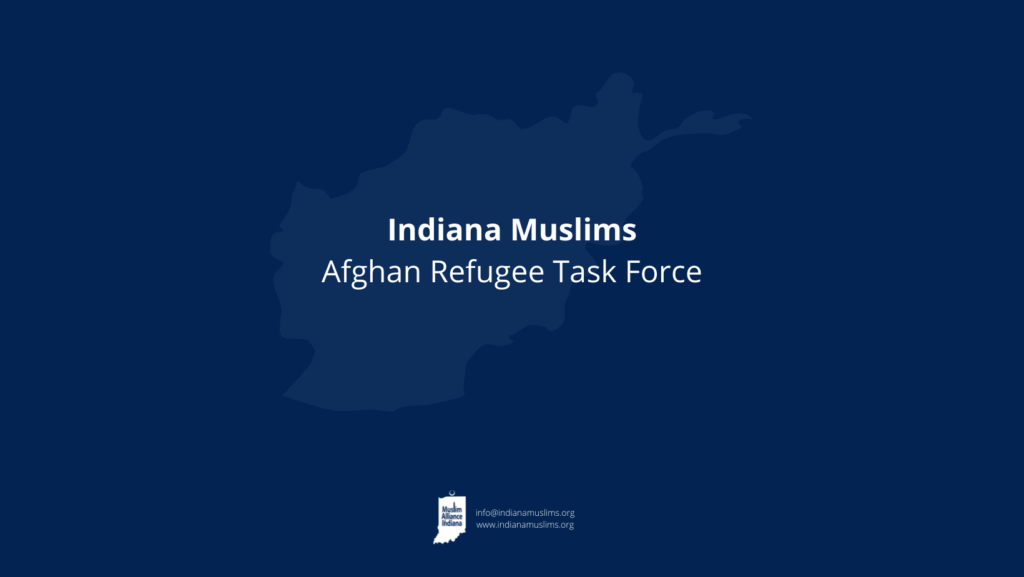 How you can help:
⚠️ Donate!
You can purchase new items and drop them off at one of the locations below, or at the National Guard armories set up throughout the state. All donated items must be new, except for gently used cultural clothing (Shalwar Kameez, Hijabs, Tunics) which should be clearly labeled and can be dropped off at one of the Mosques accepting donations.
You can also make a donation to MAI or one of the many other community led efforts; we will ensure that the funds are used to purchase urgently needed items needed at Camp Atterbury.
⚠️ Volunteer!
Sign up to volunteer in the Team Rubicon warehouse near Camp Atterbury: http://teamrubiconusa.org.
Local Mosques are also looking for support with sorting, packing and dropping off donated goods – keep an eye out on our social media channels for those opportunities!
Do you speak Pashto/Dari? Sign up here for special volunteer opportunities. Or, put your name in the bank so that we can reach out when additional volunteer needs arise here!